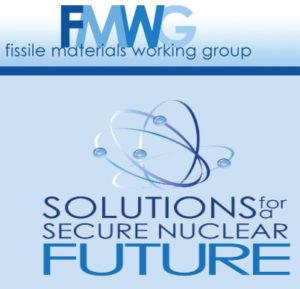 At the 2016 Nuclear Security Awards Luncheon organized by the Nuclear Industry Summit , the Fissile Materials Working Group received the NGO Leadership Award
.
The award was presented for the technical and policy work that has been accomplished by the coalition of 80 international organizations. It recognizes the contributions of each organizational partner and the coalition as a whole to secure, minimize and eliminate fissile materials, in support of the ongoing effort to continuously improve the nuclear security regime and to prevent nuclear terrorism.
The FMWG has been a principal sponsor, co-sponsor, and close advisor for every civil society Nuclear Security Summit since 2010. It has developed consensus recommendations and amplified the voices of member organizations.
The important work of this group would not have been possible without the generous support of the Carnegie Corporation of New York and the John D. and Catherine T
Haemodynamic activity: Several studies have been conducted to study the haemodynamic activity of sildenafil in different animal species (rabbit, dog, rat, cat). buy cialis masturbation or those that occur with sleep or upon.
. MacArthur Foundation
.
---
Read more about the Fissile Materials Working Group on their website.
---