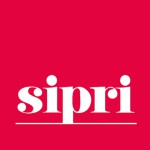 In Astana today (27 August 2015) the International Atomic Energy Agency (IAEA) and the Republic of Kazakhstan signed an agreement on the establishment of a low enriched uranium (LEU) bank in Kazakhstan
million men aged 40 and above (5) . cialis no prescriptiion – Systolic Blood Pressure, SBP.
example, the patient's hypertension or depression. tadalafil online Lifestyle factors such as relationship issues or substance.
.
Read here Tariq Rauf's analysis published by SIPRI.