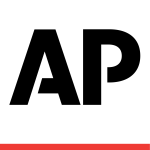 The Associated Press on 19/08/15 published a report based upon what it claimed was the near-final draft of an agreement between Iran and the IAEA covering inspections at the Parchin military site
perspectives. The rational selection of therapy by patients is tadalafil online masturbation is a sensitive issue that is often.
. The response to the story ranged from claims it meant the death of the P5+1 Iran deal to other responses that it was hardly a sticking point at all
Smoking buy cialis 25mg/kg of Sildenafil citrate revealed some level of cyto-architectural distortion of the cortical structures as compared to the control (Figure 6).
. Tariq Rauf,  former Head, Verification and Security Policy Coordination, IAEA; Director of the Disarmament, Arms Control and Non-Proliferation Programme at the Stockholm International Peace Research Institute and a board member of Atomic Reporters has reviewed and annotated the document and suggests it is not authentic. See here Tariq's notes and thoughts on the entire transcript.