Day two of the 2019 Hawaii Journalism Workshop included a talk on "Asia–Pacific Security: Regional Tensions and New Dimensions of Nuclear Risk", moderated by Ota Masakatsu; a panel moderated by Alex Wellerstein focusing on "Digital Disinformation, Cyber Meddling, and Mean Tweets"; and, tailor-made for this event, an intensive simulation game that involved reporters directly and challenged them with questions on how to report a nuclear crisis situation
. The event continued on day three with a roundtable discussion on "Reporting Nuclear Cybersecurity Risks and Responses" and a fireside chat that looked ahead on how to better manage risks in future.
Some more visual impression of these two days below.
January 10 and 11, 2019
All images copyright The Stanley Foundation.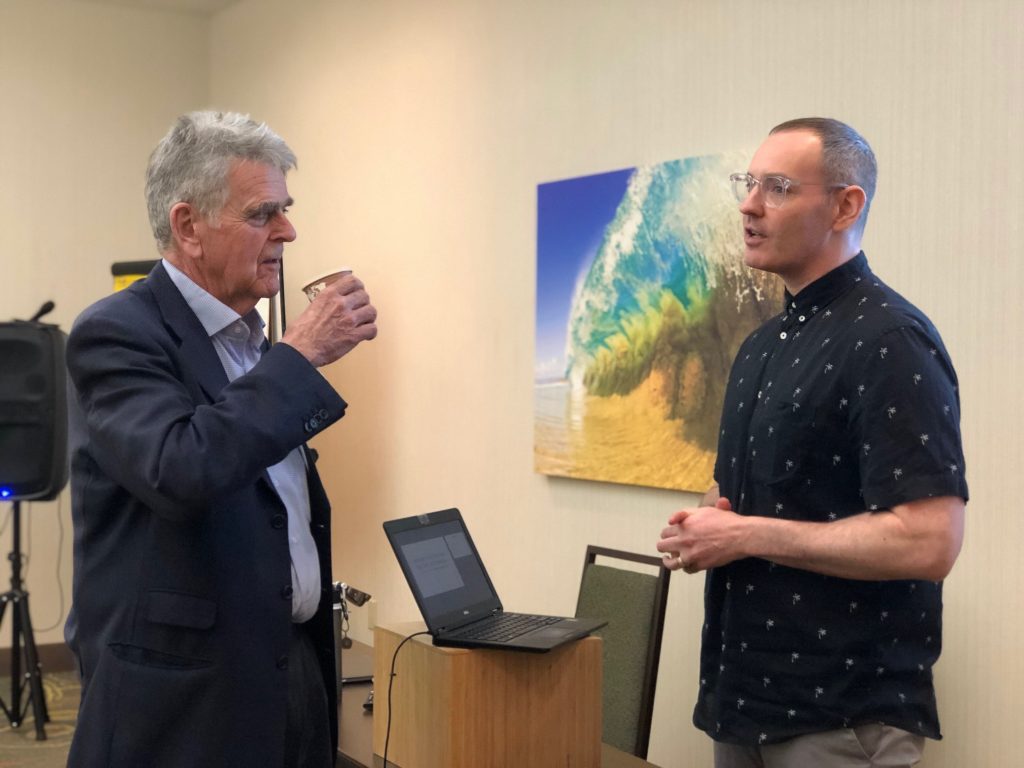 Above: Jonathan Landay asking Andrew Futter a question in Q&A
late night.
Above: Last minute preparations for the simulation tabletop exercise
.
Above: During a visit to Hawaii Civic Beat.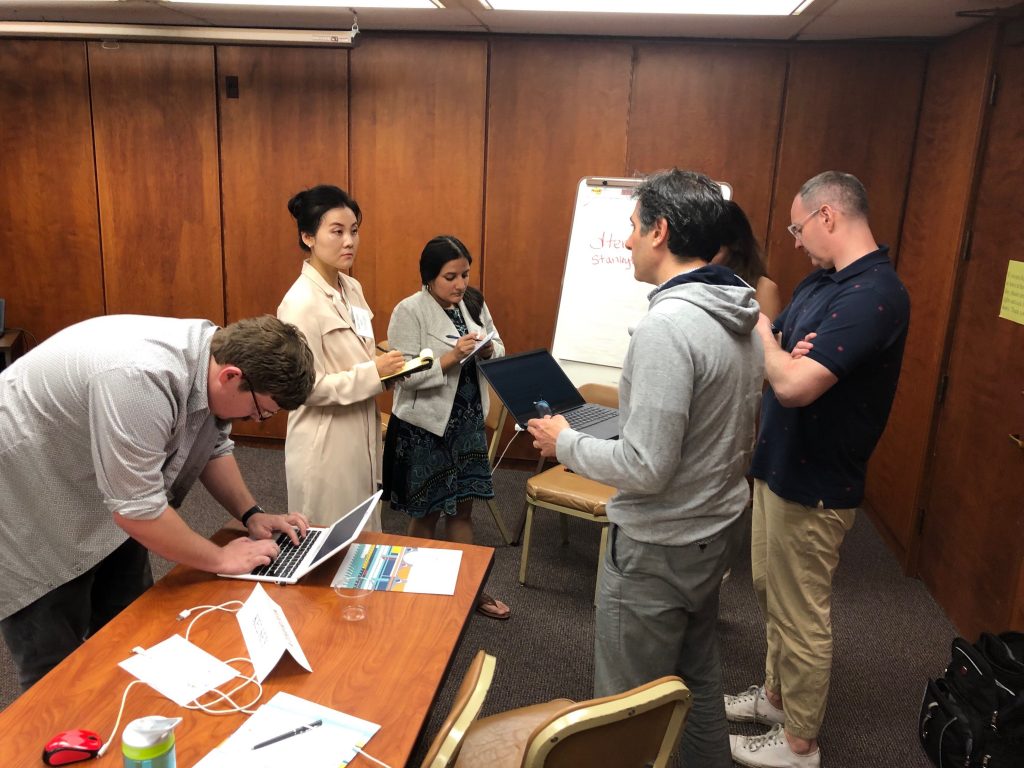 Further background information on all the participants can be found here
. More information on the Hawaii Journalism Workshop is available here and on the official Workshop page
. For questions about the workshop agenda, speakers, or other details, please contact info@atomicreporters.com.