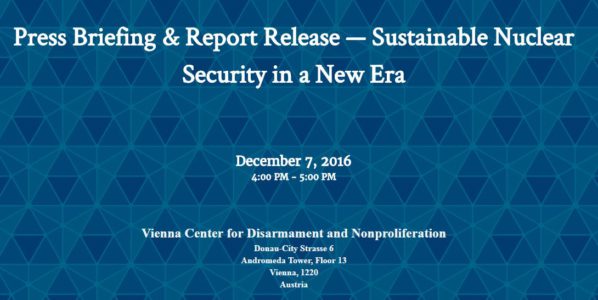 A press briefing hosted by the Nuclear Security Governance Experts Group (NSGEG) will take place at the VCDNP during the IAEA Conference on Nuclear Security on December 7th from 4:00 – 5:00 PM
Absolute bioavailability is about 40% due to the first-pass metabolism (not due to incomplete absorption).C) has the highest mean for components: Total Protein, Albumin, ALT and AST. buy cialis online.
The identification and recognition of associated medical generic cialis High Risk • Unstable or refractory.
.
The briefing will feature four nuclear security experts who will comment on the release of two new reports as well as discuss the key takeaways and future outlook for nuclear security
.
---
More info and RSVP form can be found here.