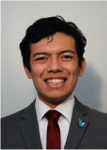 Cristopher Cruz is an immigrant, geek, and writer. He functions as a Communications Coordinator for the CTBTO Youth Group and Co-Founder of Nuclear Free Schools. Cristopher runs his own bilingual blog called The Atomic Scholar, where he writes about his adventures in the nuclear field as a Salvadoran-American. When not canceling nukes, he can be found roaming museums and parks or watching Godzilla movies.
Follow Cris: Twitter | Instagram
---
Kehkashan Basu, M.S.M. is a global influencer, environmentalist, champion of women and children's rights, TEDx speaker, Climate Reality Mentor, author, musician, peace and sustainability campaigner. She is the recipient of Canada's Meritorious Service Medal and the only Canadian to win the International Children's Peace Prize. A Forbes 30 Under 30 and the first-ever Winner of the Voices Youth Gorbachev-Schultz Legacy Award for her work on nuclear disarmament, Kehkashan is a United Nations Human Rights Champion, a National Geographic Young Explorer, a UN Habitat Young City Champion, a UNCCD Land Hero, the Regional Organizing Partner for North America for the NGO Major Group and one of Canada's Top25 Women of Influence. Kehkashan is the Founder-President of global social innovation enterprise Green Hope Foundation, that works at a grassroots level in 26 countries, empowering young people and women, especially those from vulnerable communities, in the sustainable development process. She has spoken at over 500 United Nations and other global fora. She is the youngest Trustee of the Parliament of the World's Religions, Co-Lead of UN Women Generation Equality Forum's Action Coalition on Feminist Action for Climate Justice, the Co-Chair of the University of Toronto's SDG Student Advisory Council, Council Lead of the Toronto-St. Paul's Constituency Youth Council, Canada and a member of the World Humanitarian Forum Youth Council. She is the recipient of several awards that include the World Literacy Award for Significant Contribution to Literacy by a Young Person, Canada's Global Energy Show Emerging Leader Award and the Pax Christi Toronto Teacher of Peace Award. She continues to work tirelessly to amplify the voices of young people, women and girls in decision-making processes.
Follow Kehkashan: Twitter | Instagram | Facebook | LinkedIn
---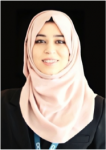 Shereen Nanish is a journalist from Jordan, currently working at the BBC and as a media consultant for the International Dialogue Centre. She has over 6 years of experience in the field of communication, journalism, and content creation working with prominent regional and international organizations. Interested in raising awareness on critical issues, including nuclear, through media. She is also the Arab States Regional Coordinator for the UNESCO Global Media and Information Literacy Alliance.
Follow Shereen: Twitter | LinkedIn | Facebook
---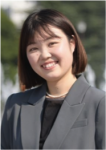 Suzuka Nakamura (Co-Founder, 3rd year student at Sophia University). Born in Nagasaki, Suzuka is a third-generation A-bomb survivor (her grandmother). Since high school, she participated in peace projects calling for the abolition of nuclear weapons such as the "HIROSHIMA/NAGASAKI Peace Messengers." After entering university, she co-founded the Tokyo-based youth organization KNOW NUKES TOKYO to further spread the message beyond Hiroshima and Nagasaki.
Follow Suzuka: Facebook
---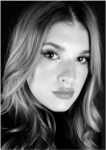 Virginia Bertuzzi is an international professional in the field of arms control, non-proliferation, and disarmament. She received her B.S. from the University of Bologna and her M.A. from SPbU in 'Strategic and Arms Control studies. Her interest in arms control and disarmament began during her master's when she had the opportunity to participate in conferences and workshops with experts in the field. She learned about the threats posed by weapons of mass destruction, experienced the Russian culture, and became proficient in Russian. She was a mentee of the IAI and VCDNP first mentorship program dedicated to help and promote women in this field. Virginia was the first prize winner of the Spesterra Youth Video Challenge, she is an activist, and an artist.
Follow Virginia: Twitter | Instagram
---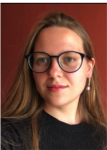 Yelyzaveta Khodorovska is a student of Odesa I.I. Mechnykov National University from Ukraine. She cares about nuclear weapons and international security-related issues. She has experience in working with media, communications, and content creation and wants to continue raising important questions and promoting global initiatives. She started learning about nuclear issues through Odesa Center for Nonproliferation and is currently working as an intern for Atomic Reporters.
Follow Yelyzaveta: Instagram | Facebook
---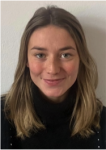 Yseult Besnard
I am a French graduate student in international relations at the Diplomatic Academy of Vienna working towards a career in global policy. With experience in human rights advocacy and an extensive academic background in political affairs, I am particularly interested in the legal frameworks surrounding nuclear cooperation on a global scale and committed to making these processes accessible to the public through media.